New Kia Research 2019 KIA Sorento | Greensboro NC for Sale in Greensboro NC near Winston Salem
Research 2019 KIA Sorento | Greensboro NC


View Inventory
Why Buy The Beautiful 2019 KIA Sorento?
Just recently, KIA showcased its 2019 KIA Sorento at a prestigious Los Angeles auto show. If you've searched for a fashionable SUV crossover with all the cachet of an executive sedan and the functional roominess of a classic sports utility vehicle, you'll want to take a closer look at this brand. Seating for seven has become a standard feature now in this already very cost-efficient design. The manufacturer has developed a great reputation for trend setting. Its engineering team routinely supplies important new innovations. Give yourself an opportunity to research the latest models of this acclaimed vehicle at Battleground KIA, your dealership serving Greensboro Winston Salem High Point drivers. If you fall in love with this crossover, you won't find yourself alone!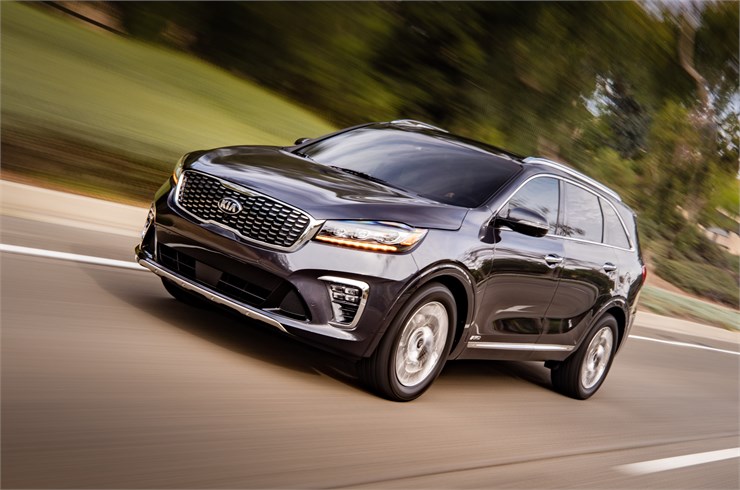 An Appealing SUV Crossover Appearance
Drivers who choose a crossover often place a high priority on the style of their vehicles. The new models of this classic brand will almost certainly win admiring glances from many of your friends and neighbors. The design team further refined the already lovely exterior, modifying the grille in the front and adding distinctive stylistic elements to the bumper on the back. Some trims now boast revamped fog lamps, a nice feature if you spend much time driving through coastal areas. Several trims flaunt modified wheels. Ask Battleground KIA serving Greensboro Winston Salem High Point and surrounding communities to help you fully research all these changes. We want to help you identify the trim package you consider the best for your household or business enterprise.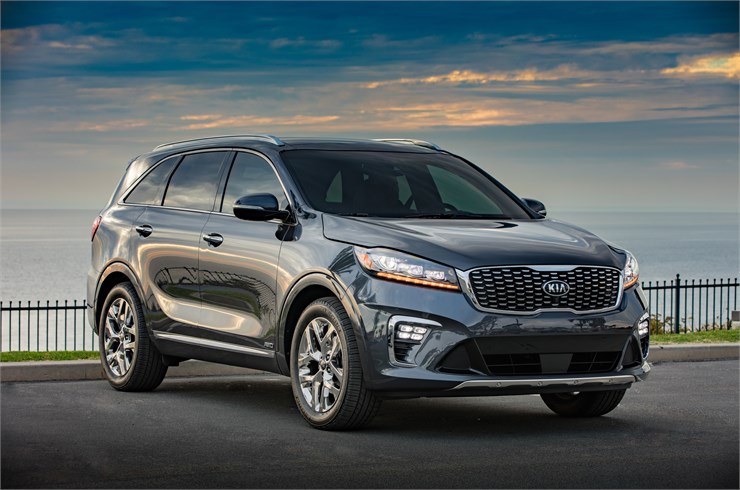 Request Information About The Luxurious Cabin Trims
You dealership in the Greensboro North Carolina area offers a lot of useful information about the newest models. We'll help you research different trims and available features, so you can obtain a selection fitting your unique preferences and driving requirements. The 2019 models strike many observers as even more sophisticated and luxurious than the crossovers from previous years. While you'll still enjoy a roomy cabin with an available three rows of seats, the manufacturer expanded upon some high tech features. You'll obtain an improved instrument display array. Some trim packages now include standard tech features to augment navigation and streamed communications. An available app assists drivers in accessing online content from Yelp, Google, Pandora and other providers. Don't worry if you've craved a cozier SUV interior on cold winter days, either: now you can select available heated seating in both the front and rear of the cabin. In many respects, this sports utility vehicle seems designed for North Carolina's weather conditions!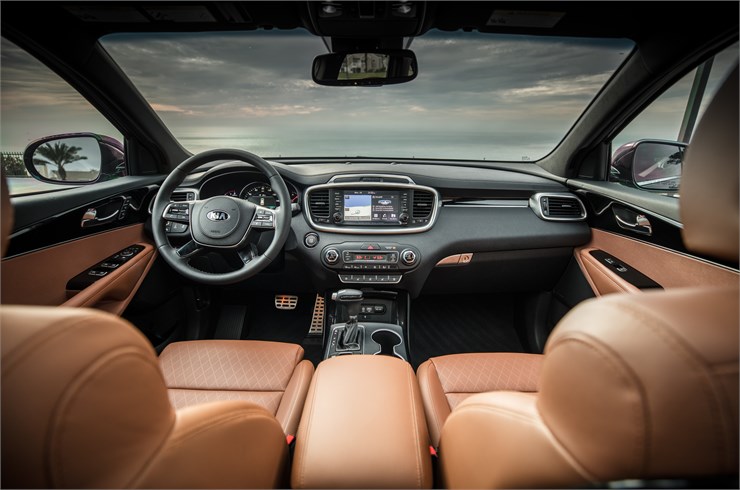 Refining Powertrain And Mechanical Performance
Of course, the mechanical wizardry which has contributed so much to this manufacturer's acclaim still remains on display in all versions of this SUV. Ask the marketing team at your local dealership serving the Greensboro North Carolina area to help you evaluate your horsepower and transmission requirements in depth. You might decide to choose greater available horsepower if you reside in a mountainous area or anticipate a lot of travel in steep terrain, for instance. We want to help you match your new vehicle's performance capabilities with your goals. You'll still enjoy the reliable ignition system, dependable braking system and smooth suspension you expect in this brand. Request more information about mechanical features of particular interest to you.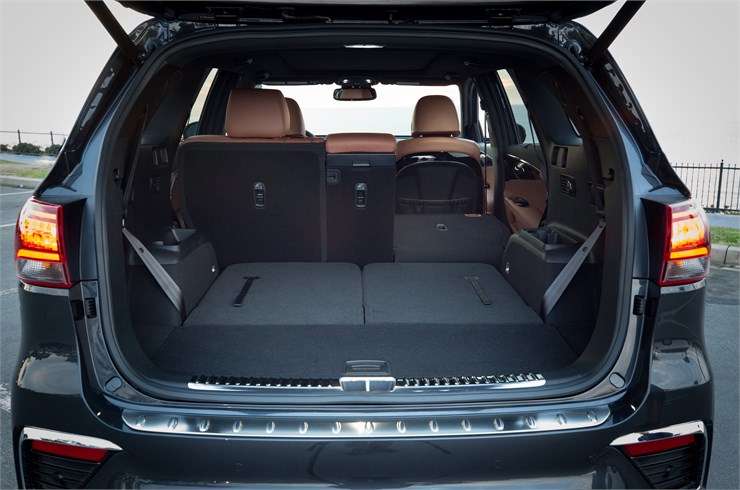 KIA Prioritizes Safety Very Highly
Both the manufacturer and your local dealership serving Greensboro Winston Salem High Point and neighboring areas value safety. When you schedule your test drive, ask us to point out new available high tech driver alert systems. While these breakthroughs cannot substitute for safety-aware drivers, they may supply valuable assistance to drivers in some situations. As you expect, you'll also discover a host of standard safety features already engineered into this SUV crossover. From air bags and safety restraints, to strong fabrication materials and careful attention to important design principles, the automaker has endeavored to build an exceptionally high quality vehicle.
Request Information Now About 2019 KIA Sorento Quotes And Specials
Ask your local dealership in the Greensboro North Carolina community to assist you in learning about quotes, incentives and specials. If you share your email with us, we'll send you information about offers and any other programs of interest to auto buyers in this location as we become aware of them. We strive to help our customers obtain excellent automotive values throughout the year. If you believe this exciting SUV crossover could fit your needs, it makes sense to keep in close contact with us! We'll relay news of possible interest to you as it comes to our attention.
Discover All The Features of The Remarkable Sorento For Yourself!
Take a moment now to picture one of these elegant vehicles sitting in front of your home or office. Can you see yourself enjoying driving this sports utility vehicle in your mind's eye? If so, don't wait another minute! Get in touch with Battleground KIA to begin the process of scheduling a test drive right away. You deserve the chance to evaluate this classy vehicle for yourself! See why so many people want to sit behind the wheel of one of these cutting edge crossovers!