New Kia High Point NC area 2018 KIA Stinger for Sale in Greensboro NC near Winston Salem
High Point NC area 2018 KIA Stinger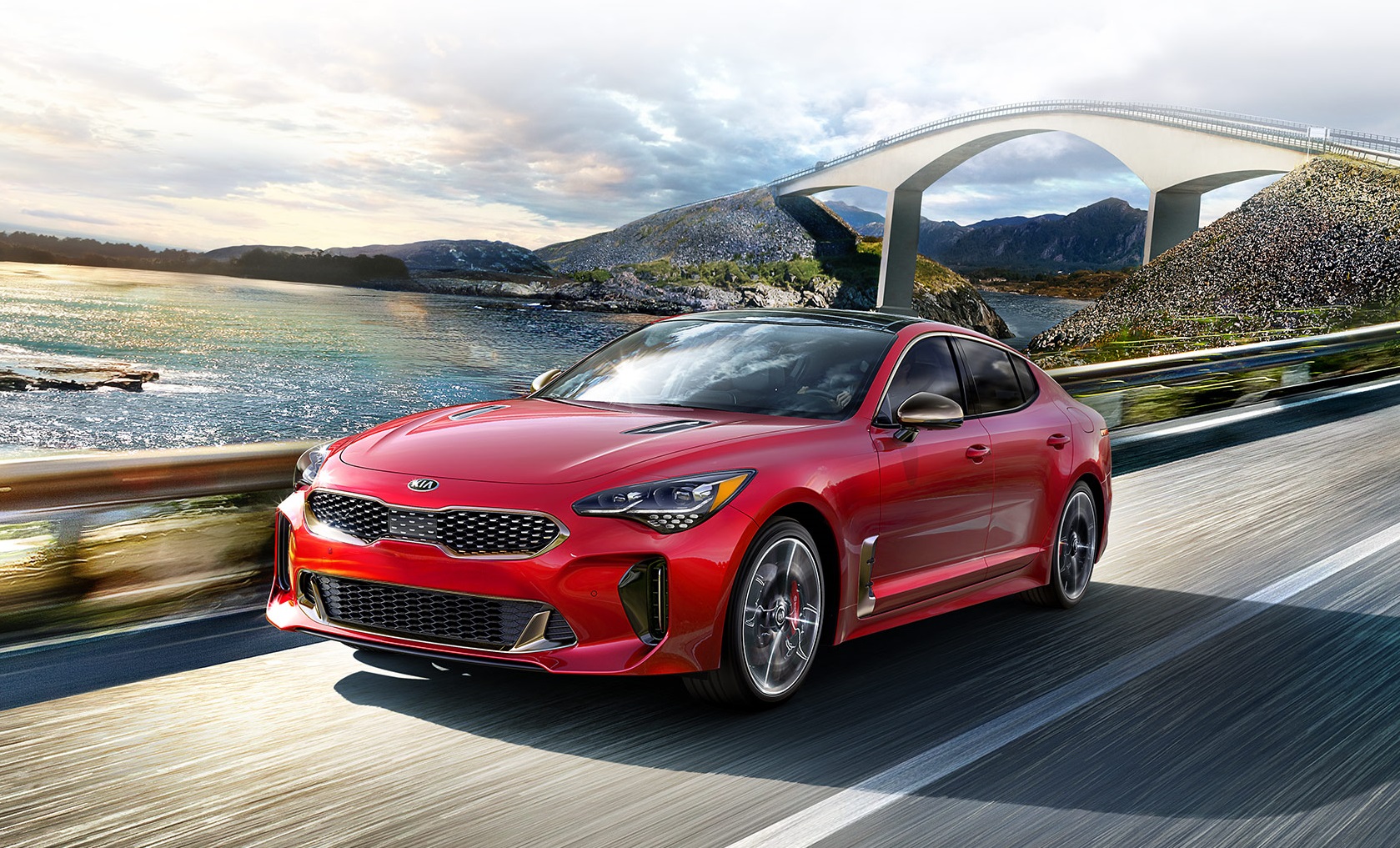 View Inventory
Vehicle Overview
The KIA Stinger is a masterpiece that the world has been waiting on for a long time. It's a sports model that can run with the best of them when it comes to speed, power and a cutting-edge design. If you're into sports vehicles, and you want to try to explore something different, you may want to consider ordering a 2018 KIA Stinger near High Point. You'll be the envy of your neighbors and the pride of your family with this all-star vehicle in your driveway. Contact Battleground KIA serving High Point North Carolina to find out more about what this model can do for you.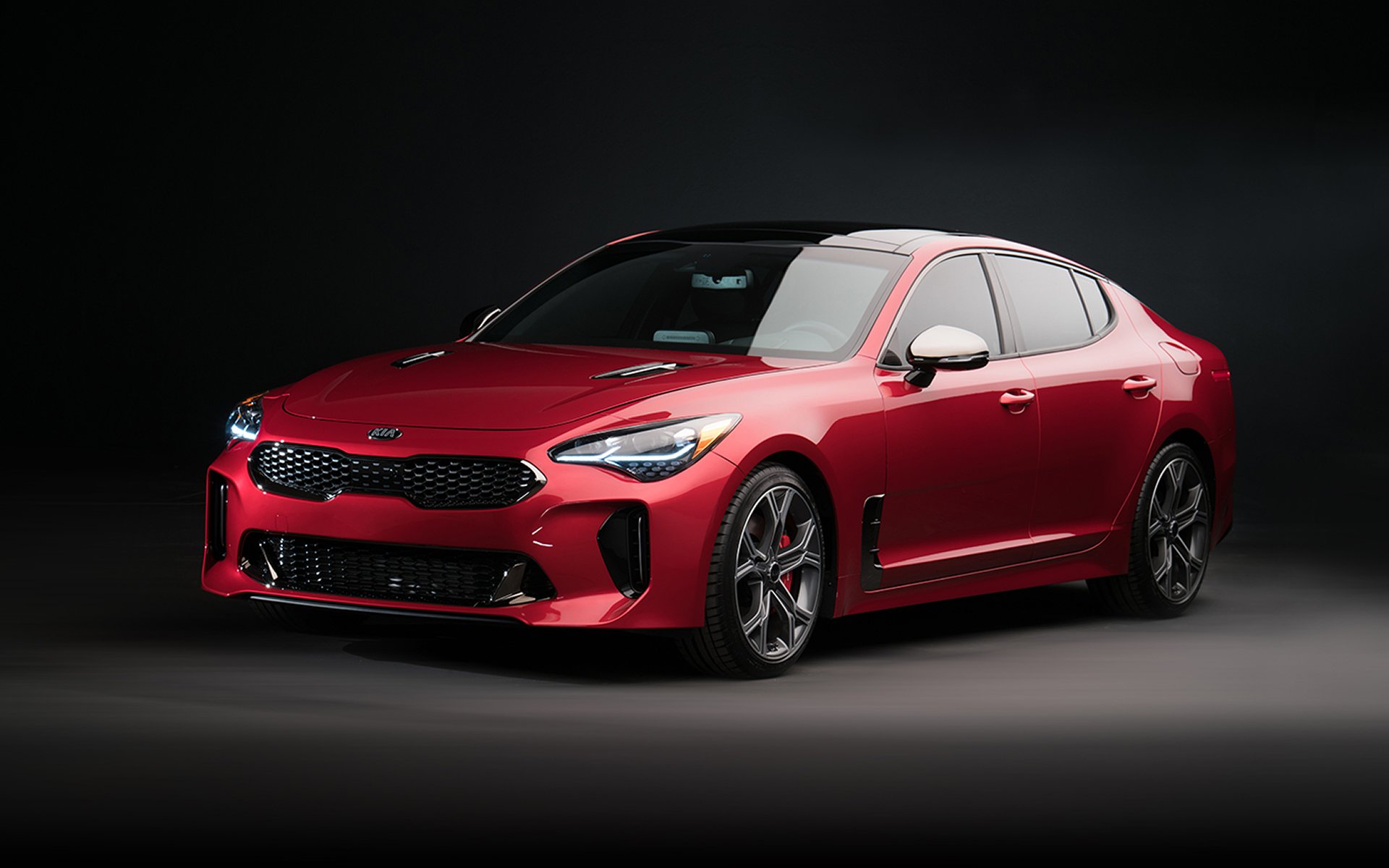 Exterior – 2018 KIA Stinger
The entire exterior is spellbinding. It resembles some of the top High Point NC area sports models in some ways, but then it has a distinct appeal that lets its uniqueness shine. The dual exhaust is set up to give you speed, and the front end is cut to give you the advantage on the road. Your experience with this model will be nothing short of a pure delight. The color choices that you have include colors such as red, blue and light gray.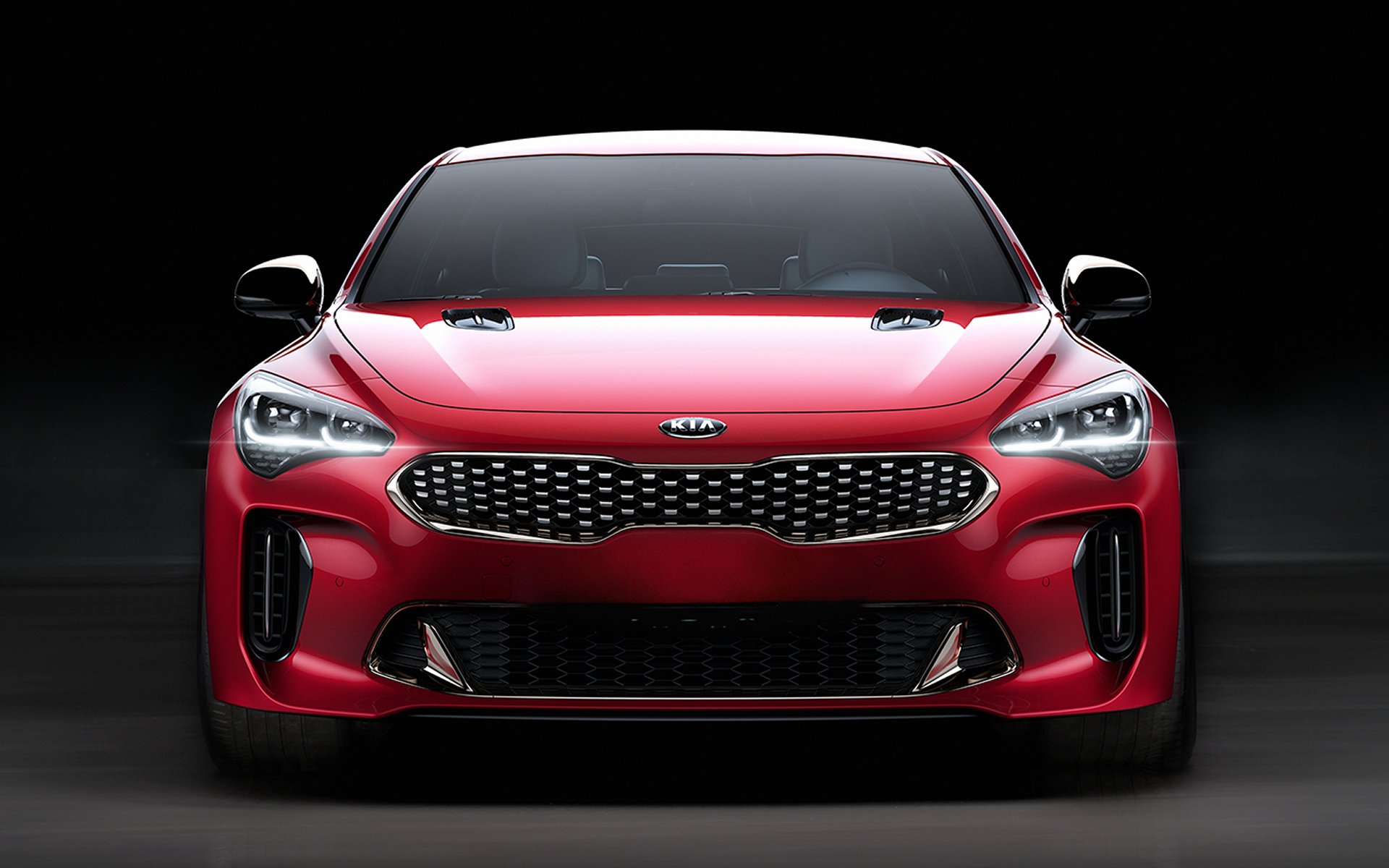 Interior – 2018 KIA Stinger near High Point
The interior of this model is crafted to give you nothing but the highest level of comfort. The seats have lumbar support to assist you during long trips or during periods when you have back discomfort. You'll also have the option to get some leather upholstery, heated seats and a plethora of additional positive features.
Mechanical – Stinger specs near High Point NC
Are you looking for tech and convenient mechanical features? If so, that's exactly what you'll get. This model has an extensive line of mechanical features that you will enjoy like Bluetooth, Apple CarPlay, Android Auto, USB ports, 8″ Touchscreen, Wireless Mobile Phone Charger and so on. The manufacturer loaded this with plenty of features to make sure that you had a stellar experience.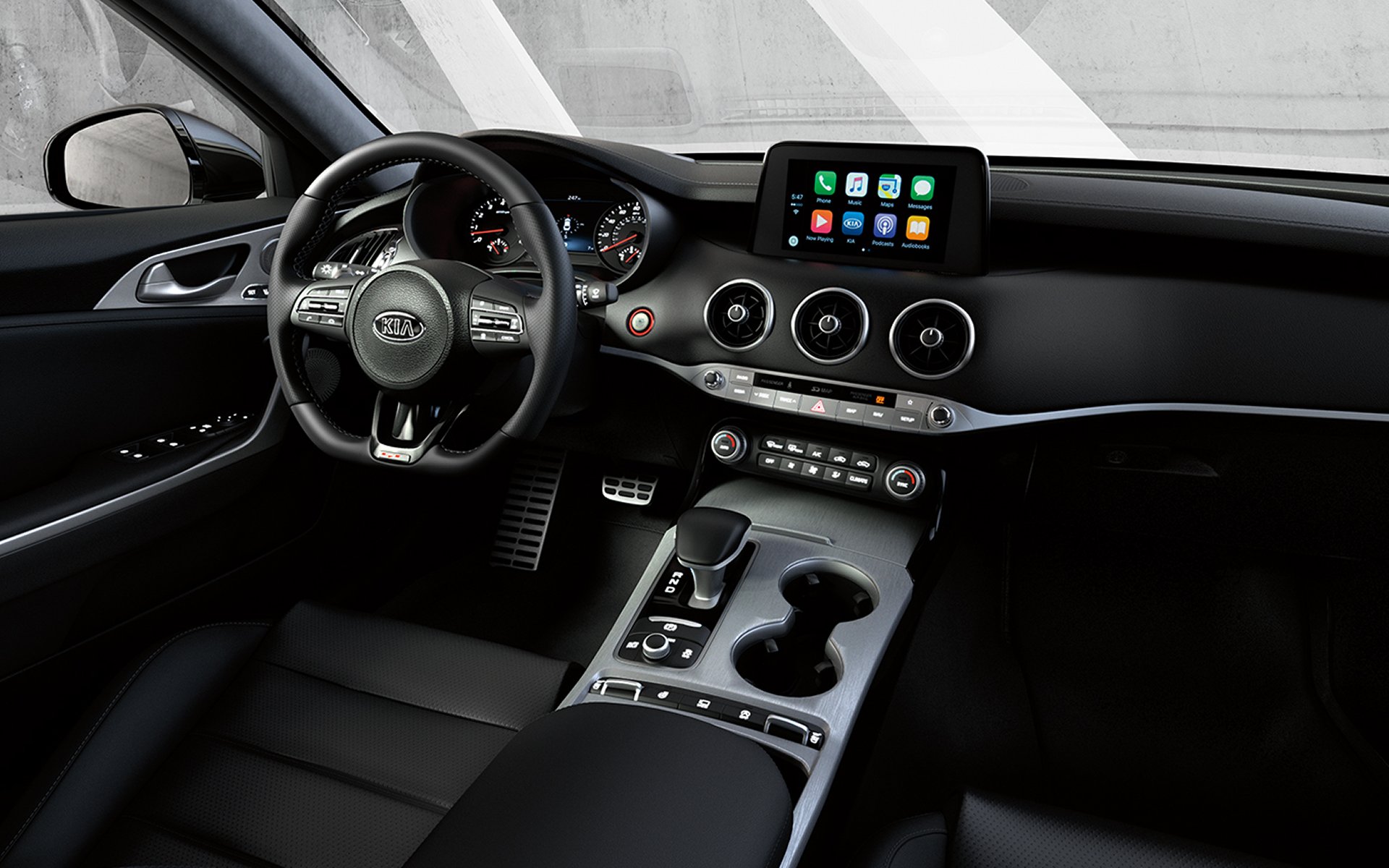 Powertrain – Stinger specs near High Point NC
The engine on the Stinger will deliver everything that you could ever need. You have a choice of at least two options, and you can make that choice based on your preferences. The 2.0-Liter Turbo-charged four-cylinder engine is good if your main concern is the fuel efficiency. If you have a need for speed and power, then you're going to want to go ahead and purchase the model that has the 3.3-Liter Twin Turbo V-6 in it. That one can get you up to 365 horsepower, and can get you from 0-60 miles per hour in less than five seconds. Sounds fun, doesn't it? You'll also have access to gas-direct injection, Dual-Continuous Variable Valve Timing and cylinder heads that have an integrated exhaust manifold. The Stinger is superior in terms of the pickup when it's pitted against the competition. Vehicles like the Audi A7 Sportback, Lexus GS and BMW 440i couldn't stand a chance next to this model at all.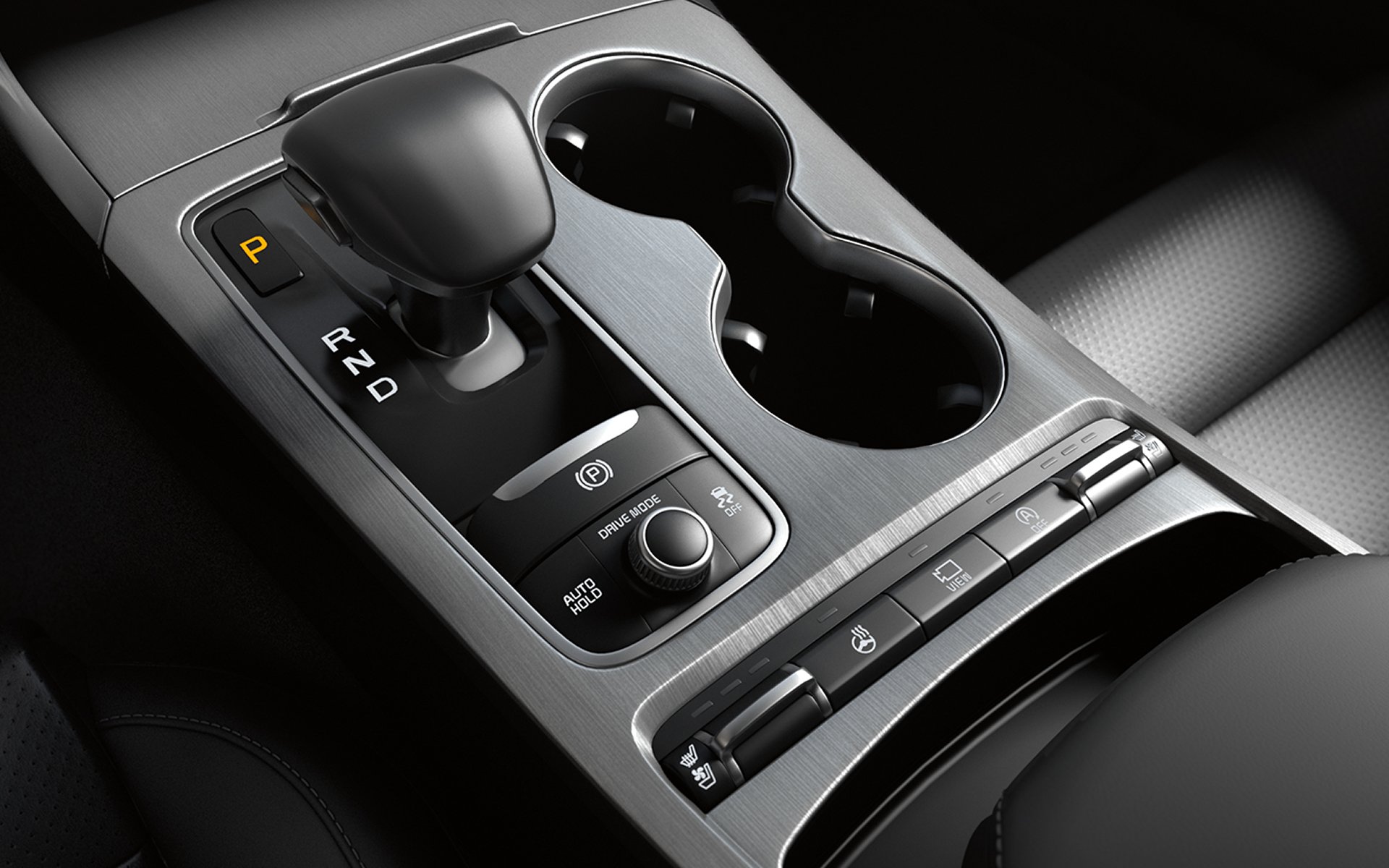 Safety – 2018 KIA Stinger dealer
Safety is always a top priority no matter which KIA you're thinking about getting. The Stinger has a heap of safety features that will make you feel safe and secure during your journeys. The list of security features is extensive, but you'll have options such as the Engine Immobilizer and the Speed Sensing Auto Door Locking system. The Auto Door Locking system alerts the vehicle's brain as to when you are going a certain speed, and then the doors lock to prevent anyone from falling out of the car as it moves at such high speeds. The Engine Immobilizer is a security feature that will stop anyone from driving away with your vehicle. This car also has features such as child safety door locks just in case you have a child in the car with you, and his or her hands get a little antsy. You won't have to worry because the Stinger will have you and your passenger covered. If you thought that was a lot of features, you'll be happy to know that that's only part of the long list. Some of the more active features that you'll have access to include features such as Electronic Stability Control, Lane Keep Assist, Blind Spot Detection, Anti-Locking Brakes and so on. You'll have to visit the dealership to get the full list of goodies.
2018 Stinger Trim Information
You will have your choice of a variety of options. The regular Stinger trim will have the 2.0 Twin Scroll Turbo four-cylinder motor in it. The Premium one will have the same motor. The GT, GT1 or GT2 will have the 3.3-Liter V6 motor with the amazing capabilities. All models were designed with performance and attractiveness in mind so that you could be in a vehicle that made you feel proud. You can speak to a salesperosn about which model is best for you.
Contact Battleground KIA Serving High Point North Carolina
The best description in the world still isn't going to give you the full experience that you will get once you get behind the wheel of the Stinger. Instead, you need to contact Battleground KIA serving High Point North Carolina and take a test-drive as quickly as possible. The test-drive will give you the opportunity to test the 0-60 in 4.7-seconds theory. You'll also get some personal time with the car to see it has all the features that you like and if it is comfortable for your back as well as your backside. Make sure you take your time and enjoy the ride. When you're done, you can conduct your negotiations, and with any luck, you'll be driving home with an awesome Stinger.