2020 KIA Telluride coming to Greensboro NC
2020 KIA Telluride is coming to Greensboro NC 
The all-new 2020 Telluride promises to take the automotive world by storm, and Battleground KIA is your local source for more information about this impressive vehicle. The Telluride is a larger, three-row SUV that will provide passenger seating for eight adults. However, this SUV is more than a typical city runabout. It has exceptional off-roading capabilities, making it the ideal vehicle for in-town driving as well as for your weekend adventures.

The Style of the 2020 KIA Telluride – Battleground KIA
The all new 2020 KIA Telluride has been anticipated for many years as it was first introduced as a concept car in 2016. The SUV has an almost truck-like stance on the road with an elongated, powerful front end as well as a prominent grille. The rectangular LED headlights angle downward toward the fog lights. The large front bumper has a small chrome element that fades to the rear as lower molding on the side panels. Contouring is minimal throughout the exterior, and the roofline remains elevated as it fades to the tailgate. Chrome roof rails and lightly-enhanced wheel wells complete the look of the exterior. As rugged as the exterior is, the interior of the 2020 KIA Telluride is designed like a luxury SUV. High-end materials are combined with bold lines to give this SUV a truly unique interior design. Numerous options and packages will be available to Telluride buyers. As your Greensboro dealer near Winston Slaem High Point, Battleground KIA is the place to go to check out the new Telluride in person.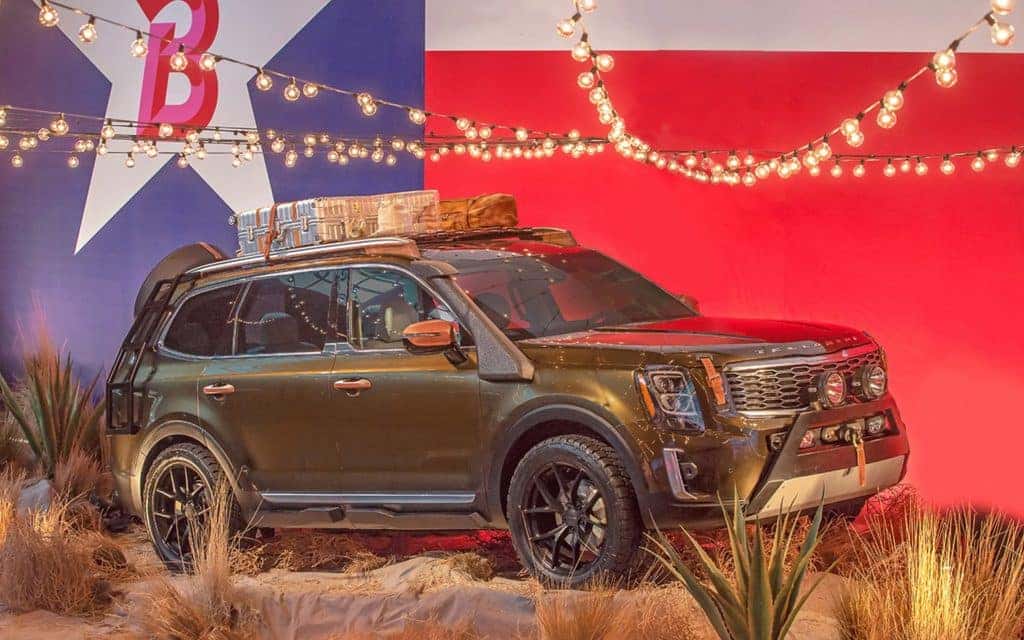 Interior and Exterior Telluride Features – All New KIA Telluride
Our sales team is excited to tell you about the thoughtful and innovative features loaded into the 2020 KIA Telluride. While features will vary based on the trim that you select, you can expect your SUV to be well-equipped with stunning features that pamper you and that will support you on your adventures. Some of the many features that you may benefit from include an auto-dimming rearview mirror, power-adjustable and heated side mirrors, a heated leather steering wheel with mounted controls, a color display for the infotainment system, a navigation system, leather interior with powered front seats, climate control, power windows and door locks, daytime running lights and several additional features. We are the Greensboro dealer near Winston Salem, High Point, Charlotte that you can reach out to for more information about the new Telluride.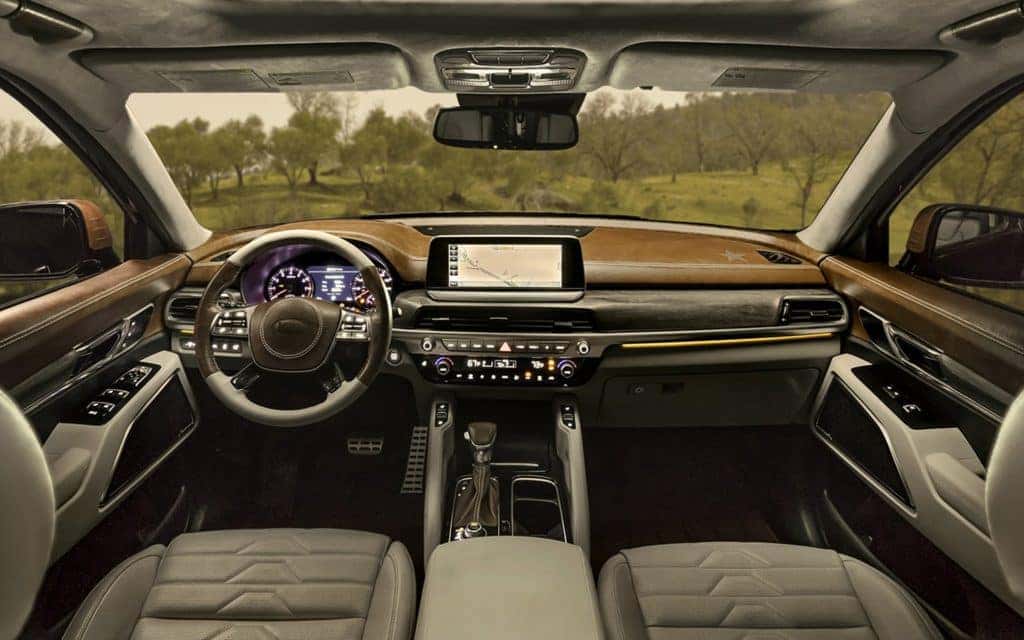 The KIA Telluride's Performance Capabilities l Greensboro KIA Dealership
Our Greensboro KIA dealerships near Winston Salem, High Point, Charlotte is your source for accurate details about the performance capabilities of the all-new 2020 Telluride. This is anticipated to be a powerful SUV with a powertrain similar to that of the new 2020 Palisade. You can expect it to deliver more than 290 horsepower and to have an 8-speed auto transmission. All-wheel drive will be available as well.
The all-new 2020 KIA Telluride will be unlike any other SUVs on the road today, making it a must-see for serious SUV shoppers in North Carolina. Our friendly sales professionals at Battleground KIA are eager to discuss the Telluride's features, capabilities and availability dates.