New Kia 2019 Kia Sorento vs 2019 Nissan Murano in Greensboro NC for Sale in Greensboro NC near Winston Salem
2019 Kia Sorento vs 2019 Nissan Murano in Greensboro NC
View Inventory


Vehicle Overview
The 2019 Sorento is one of Kia's newest cars. It's also one of the most popular. The Kia Sorento is a midsize SUV equipped with all the best that Kia has to offer. It has been selected as an IIHS top safety pick for its abundant and innovative safety features. It also comes with plenty of standout technology, including available wireless charging. The Sorento's sophisticated mechanical features include all-wheel drive with torque vectoring and an automatic transmission with eight speeds. A total of five paint colors, many standard features, add-on amenities, and plenty of versatility for a custom finish make the 2019 Kia Sorento a car you'll want to drive home. The Kia Sorento belongs to one of the most competitive classes of vehicles, which includes rivals like the Nissan Murano. But when you add up all the factors in deciding between the 2019 Kia Sorento vs 2019 Nissan Murano, the Sorento stands out for its well-equipped interior, size, and safety features. There's much to enjoy about the 2019 Sorento, but you'll have to test it out yourself to see all that it offers. You can do just that at our Greensboro KIA dealership, which is located in Greensboro North Carolina. At anytime, you can contact our friendly, helpful, and professional staff to learn more about the Sorento and its standout amenities.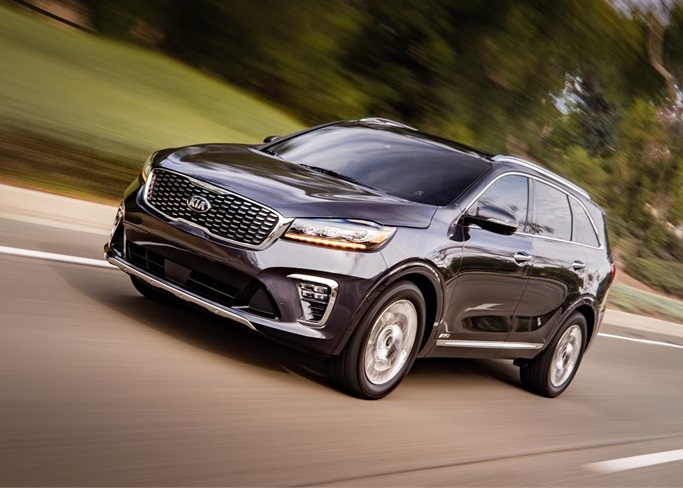 Exterior – 2019 Kia Sorento
The Sorento's cabin is one of its most impressive aspects. But its exterior holds plenty of appeal, too. You'll be dazzled by the SUV's good looks when you first set eyes on the Sorento at our Greensboro KIA dealership. The Kia Sorento has an overall large frame reminiscent of earlier SUVs. However, intricate aesthetic details make its outer shell contemporary rather than outdated. Some exterior design elements are standard across the board, while others are reserved for select trim levels. The first three trims are characterized by a matte black front grille. Progressing in trim level, the front grille changes to gloss black or dark metallic. All versions of the Sorento have heated outer mirrors with LED turn signals for convenience and safety. A power-operated liftgate, which comes with the top three trim levels, facilitates loading and unloading cargo. Projector beam headlights add visibility on all trims, while even brighter LED lights are reserved for the upper-level trims. Completing the Sorento's sharp looks are a rear spoiler and roof rails. The Sorento also gets wheels ranging in size from 17 inches to 19 inches.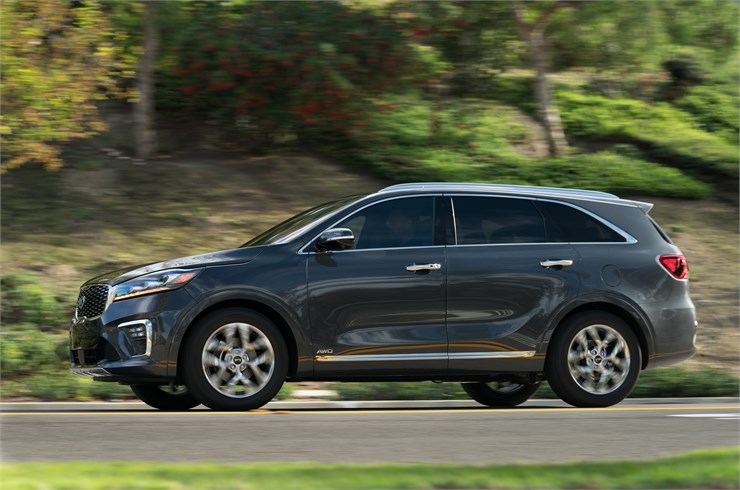 Interior – 2019 Kia Sorento in/near Greensboro NC
When you see all the features that the Sorento offers (both standard and available), you'll be impressed by its quality and level of sophistication. Best of all, it offers a generous array of amenities for a great value. Of the six trim levels in the 2019 Sorento, the first three get a standard seven-inch touchscreen system with an auxiliary jack and USB connectivity. The same-size screen on the EX adds Bluetooth, AM/FM radio, and a CD player. The top two trims get an eight-inch infotainment system with navigation. Android Auto and Apple CarPlay are standard across the board. A backup camera is also included in all trim levels. Device charging and connectivity comes in the form of 12V power outlets in all trims, USB 2.1 ports in most trims, and a 110V power inverter that is standard or available in the top trims. In addition to the multimedia center, the driver gets a seven-inch instrument cluster with an LCD screen and access to real-time information about the vehicle's performance and health. Along with its standout technology, other features you'll enjoy in the Sorento are air conditioning, numerous cup holders, interior LED lights, and seating materials ranging from cloth to leather trim and premium leather.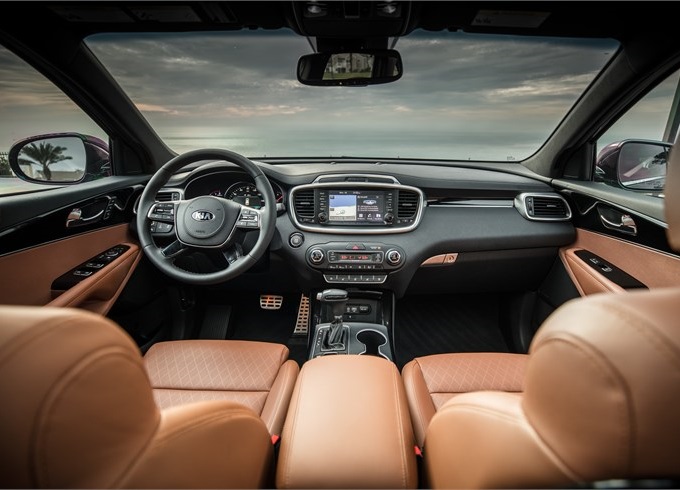 Safety – Kia Sorento specs in/near Greensboro
The 2019 Sorento is packed with a number of safety features, too. Across the board, you'll get dual-stage advanced airbags that cushion the impact from an accident. A rollover sensor and three-point safety belts are other highlights of the 2019 Kia Sorento. Electronic stability control, traction control, and stability management ensure better handling on unpredictable and challenging road conditions. Along with these core safety features, the Sorento also has some handy driver-assist safety tools, too. Parking distance sensors in the front and back are standard on select trims. Some versions of the Sorento also have blind-spot monitoring and rear cross-traffic alert. Forward collision warning, lane departure warning, lane-keep assist, and a driver attention warning feature are all standard safety tools on the top three trim levels. While you'll find some passive and active safety technology on the 2019 Nissan Murano too, you won't have the same comprehensive list of amenities that the Sorento offers. If safety is an important element in your next car, be sure to ask about the safety features on your preferred trim level at our dealership in Greensboro North Carolina.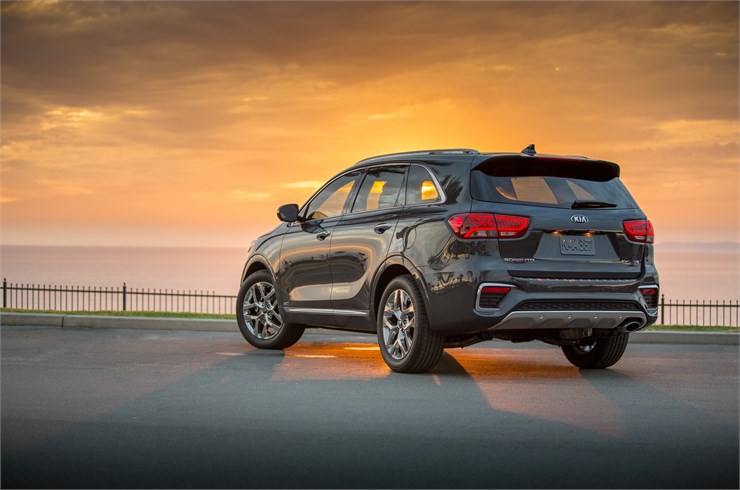 2019 Kia Sorento dealer
Good looks, an impressive safety profile, a lavish interior, and a number of custom options are what you'll find in the 2019 Kia Sorento. If you're ready to take the car for a spin, we encourage you to call or contact our dealership to make that happen. You can also arrange to try out the 2019 Nissan Murano to see how the Sorento stands out in the competition of 2019 Kia Sorento vs 2019 Nissan Murano.