New Kia 2019 Kia Rio vs 2019 Nissan Versa in Greensboro NC for Sale in Greensboro NC near Winston Salem
2019 Kia Rio vs 2019 Nissan Versa in Greensboro NC
View Inventory


Vehicle Overview
If you want a subcompact vehicle that has an answer to everyday convenience problem, you're going to appreciate the answers supplied by the 2019 KIA Rio. With brand new LED lighting and a more sculpted frame, this is the little car that can do just about anything you want it to. It's packed with standard features that most vehicles on the more economical side wouldn't dream of throwing in for practically nothing. And while we also think the 2019 Nissan Versa is a perfectly fine car, it just doesn't have the "feel-good cabin" of the 2019 KIA Rio. It's the interior where the Rio really shines, and we're here serving Greensboro High Point Winston Salem drivers with the key points that make the Rio stand out from the crowd.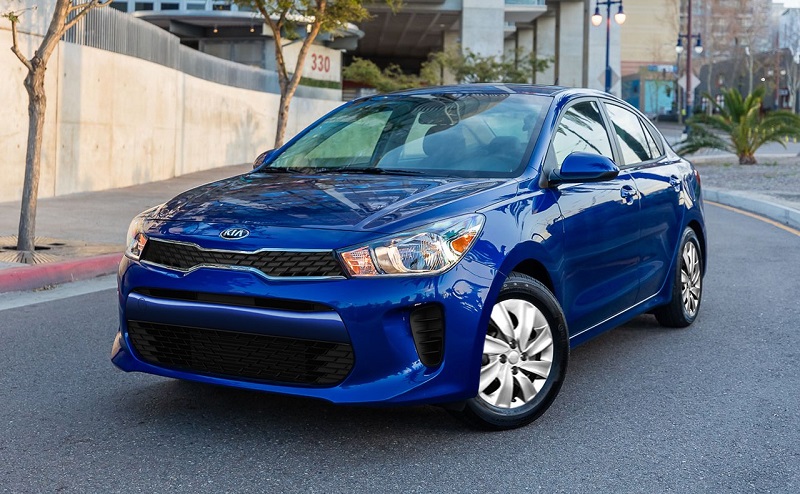 Feel That Horsepower – 2019 Kia Rio
The word powertrain has "power" built right into the word, so many people often look for horsepower when comparing vehicles. You're not wrong to look at this feature. Efficiently transferring power to the wheels gives you more control on the road, with greater ability to accelerate and the luxury of increased reaction time on the road. The new Rio has a 1.6-liter DOHC I-4 engine, just like the 2019 Nissan Versa, but it's the Rio that manages to edge out the Versa in horsepower. You'll get 130 horsepower out of your Rio, a fairly large number given the size of the vehicle. The Versa only provides 109 horsepower, and that's a significant difference. If you want a subcompact vehicle with more oomph, the 2019 Kia Rio is your answer.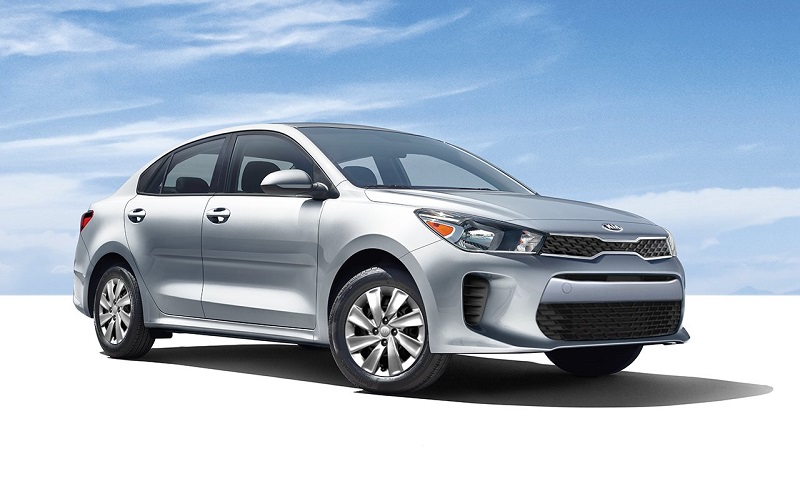 Safety Counts – 2019 Kia Rio in/near Greensboro NC
Many economy cars skimp on the safety features, leaving you and your family more vulernable to accidents that driver-assist features normally help you avoid. Don't risk your family's safety! KIA makes it possible to get advanced safety features like Forward Collision Warning and Avoidance assist systems available to you standard, without making you pay overly large sums of money to get these life-saving features. The airbag systems in the Rio are impressive as well, giving you a healthy dose of dual front advanced airbags, dual front seat mounted side airbags, and even full-length side curtain airbags. Side impact door beams keep you even more safely surrounded by some truly impressive advanced safety features you won't find on other economy subcompact cars like this. The Rio is one of the safest subcompact cars on the road, while the Versa provides some nice features that just don't quite measure up. Nissan tried, but KIA delivered.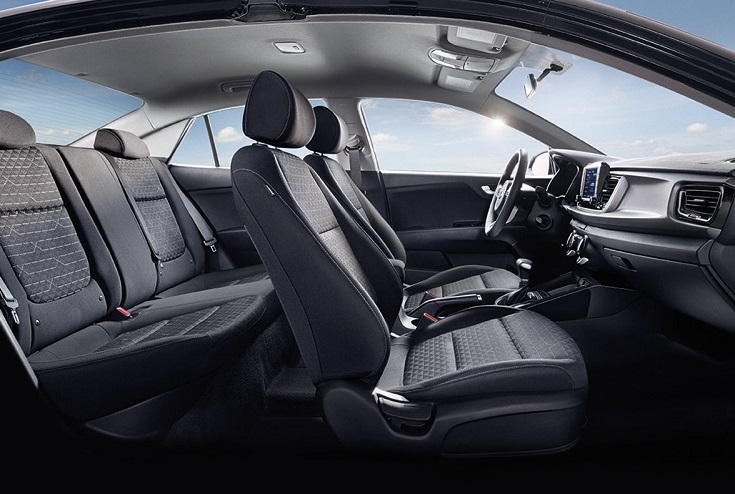 A Smoother Drive – Kia Rio specs in/near Greensboro
When you go out for a drive in Greensboro North Carolina, you want to know that you're getting a fun drive, as well as one that's easy to steer even in tough weather conditions. The Rio gives you this with a significantly smaller turning radius than the Versa, meaning that you can take those curves at higher horsepower and speed with a lot more confidence than if you buy the Versa. This is a very important thing to some of the drivers that buy cars from us, as handling supremely affects your enjoyment of the vehicle. If you're driving in snowy weather, trust us when we say that you'll have better handling in the Rio than the Versa, and thanks to upgraded safety options for the many trims of the Rio, you'll be able to get as little or as much as you want out of any trim you choose.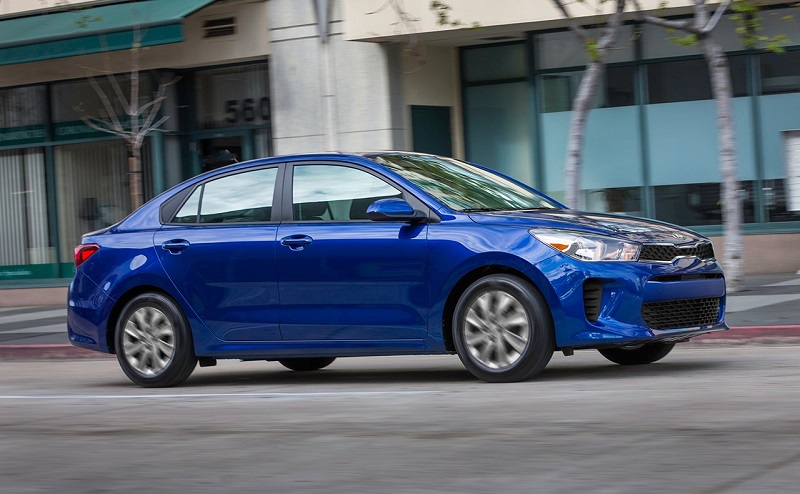 2019 Kia Rio dealer
Thanks to greater horsepower, smoother handling, and more advanced safety features on higher trims, the Rio overpowers and out-handles the Versa by a good margin. The LX and S trims are going to impress many of our buyers this year, and we'd love to help you pick out just which one is going to be your new vehicle. And with such a low starting price, you have plenty of room to grow and spend a bit more to get greater features on your Rio. Your interior is compatible with Apple CarPlay and Android Auto and comes with convenient steering-wheel mounted audio controls. And with a 6-way power adjustable seat, you'll be able to get just the right position for a comfortable drive every time. In short, the Rio just does many things better than the Versa does, and we're confident in recommending it to our loyal customers.
We invite you to request a quote on your favorite trim of Rio, write to us or call us with any questions you might have, or simply stop by and see us to let us know that you want to test drive the 2019 Rio. Our experienced sales staff will be happy to go out on the road with you and help you decide whether or nor the Rio is the right subcompact vehicle for you. It has comfortable seating, a quiet cabin, superior handling, and plenty of horsepower that far outdoes the competition in this class. If you want a little bit of extra power on your compact, it's time to call us today and test drive the KIA Rio in Greensboro North Carolina!