New Kia 2019 Kia Optima vs 2019 Honda Accord – Greensboro North Carolina for Sale in Greensboro NC near Winston Salem
2019 Kia Optima vs 2019 Honda Accord – Greensboro North Carolina
View Inventory


2019 Kia Optima vs 2019 Honda Accord
The 2019 Kia Optima and the 2019 Honda Accord both offer a cool new look and exceptional features. When you take the Optima for a test drive, you'll be able to experience how it differs in amenities and handling from the Accord. While both vehicles have a similar MSRP, we think you'll find that the Optima provides more value for the money. Come down and take a test drive at our dealership in Greensboro, North Carolina. We will work with you to help you find an incredible deal that you'll love. For your convenience, we've compared the 2019 Kia Optima SX Turbo to the similarly equipped 2019 Honda Accord Sport 2.0T. Both vehicles will cost you about the same, but we think you'll love the added value that the Optima has to offer.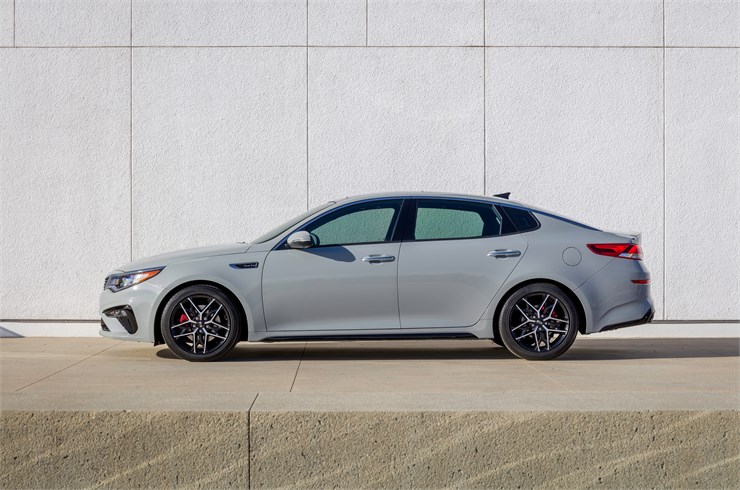 Exterior – 2019 Kia Optima
When it comes to exterior features, you have a lot to be happy about with the new Optima. Both the Accord and the Optima offer a similar design, but we think you'll agree that the Optima has a more forward-looking and modern exterior. The grille on the Optima is more streamlined and the overall styling has a highly aerodynamic styling that the Accord seems to lack. Come down and explore all of the features of both vehicles when you contact our Greensboro dealership to take a test drive. We will help you get to know both vehicles so that you can select the option that makes the most sense for your situation. The Optima also comes with an optional compass that is not available on the similarly equipped Accord model.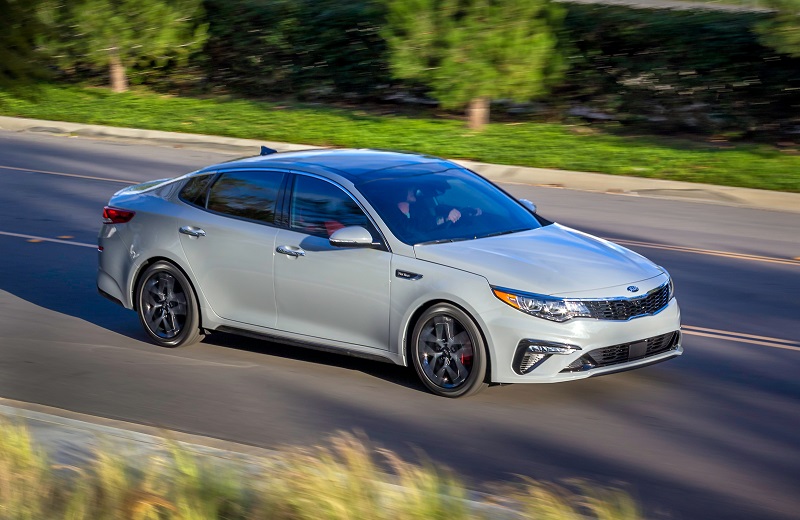 Interior – 2019 Kia Optima in/near Greensboro North Carolina
There are several similarities between the Optima and the Accord. Both sedans come with a driver information center that makes it easier to keep up with important vehicle information. You'll also get a tachometer on both vehicles to track your miles and a tilt-adjustable steering column to ensure you get the perfect fit when driving. The vehicles also come with standard cruise control and auto-dimming day-night rearview mirror functionality. When you step inside, you'll be greeted with heated front seats to keep you warm in the winter on both models. However, for the hot summers, you'll appreciate the cooled front seats that are only available on the Optima. The Optima also features a few other features that are not available on the Accord, including leather seat trim and an additional 12-volt power outlet. When it comes to entertainment, you'll also get a better audio system with the Optima. The Optima provides a 10-speaker Harmon/Kardon audio system. The Accord comes with an 8-speaker system. Additionally, a navigation system is included with the Optima, but the Accord lacks this feature.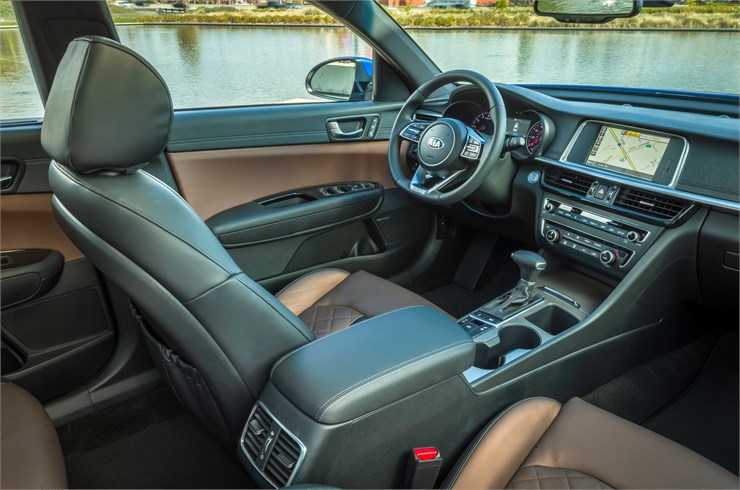 Mechanical – Kia Optima specs in/near Greensboro
When it comes to mechanical features, you want a vehicle that has the right components to help you get where you're going with ease. Both vehicles are similar in that they both support four-wheel disc brakes and a front-wheel drive design. The Optima weighs slightly more than the Accord, but it still gets similar mileage and provides similar horsepower and torque. You'll love the larger fuel tank on the Optima that allows you to drive farther between fill-ups as well. The Optima also comes with a first and second row exterior open/close sliding and tilting glass sunroof. On the Accord, you'll only get a first-row sunroof. Both vehicles are also designed to provide you with exceptional control and power, and you'll love how well this vehicle is designed to give you an exceptional level of control on the road ahead. With 245 horsepower and 260 pound-feet of torque in the Optima, you don't need much more in a vehicle to stay ahead of the pack.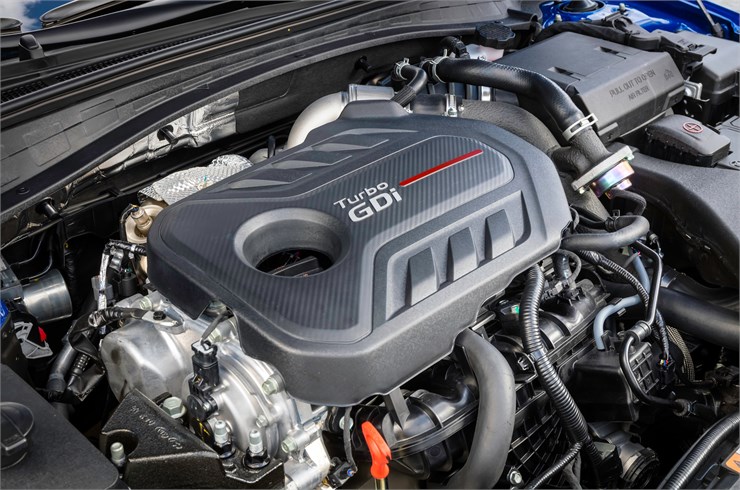 Safety – 2019 Kia Optima dealer
The Optima and the Accord both come with ABS and Driveline Traction Control to help you maintain stability on the road. You'll also love the LED low and high-beam headlights that are designed to help you get where you're going with greater clarity. Additionally, there are daytime running lights, LED taillights and a parking assist system that is standard on both vehicles. You'll also get a key fob that works on all doors and a lane departure system with the Optima or a road departure mitigation system on the Accord. Both systems work with the same goal in mind, which is to keep you squarely on the road. Blind spot sensors are considered standard equipment on both vehicles and you'll also get a low tire pressure warning system to help you along.
When considering your next vehicle, it's important you look at all of your available options. While we think the Optima is the superior choice, the best way to find out for certain is to take your vehicle for a test drive. Come down and explore all of the available features on this vehicle and we will help you get an incredible deal and great financing when you purchase your next vehicle from our Greensboro dealership in North Carolina.