New Kia 2019 KIA Niro Plug-In Hybrid in Greensboro NC for Sale in Greensboro NC near Winston Salem
2019 KIA Niro Plug-In Hybrid in Greensboro NC
Vehicle Overview
The KIA Niro plugin hybrid may be the vehicle for you if you desire to try something new in Greensboro North Carolina. It's a lovely option if economics is important to you, and it's an interesting choice if you want to try something technically exciting. The Niro hybrid has been listed among the best of the newest little SUVs on prominent sites. Take advantage of this by scheduling a meeting at Battleground KIA in Greensboro North Carolina to test-drive it. If you find that it's the right fit for you, you can start your application immediately.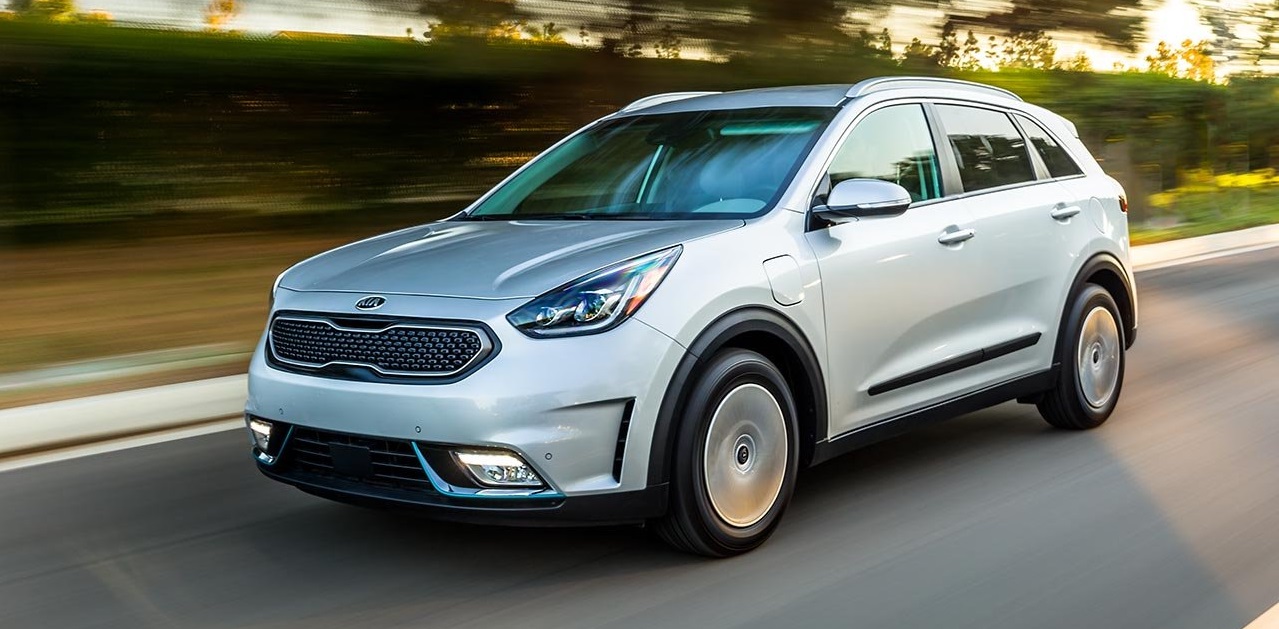 Exterior – 2019 Kia Niro Plug-In Hybrid
The Niro is all you need when it comes to exterior features. The vehicle is a gorgeous and unique piece that you'll enjoy owning. Even its base model has a rear spoiler and some other interesting features such as the outside mirrors and plug-in blue accents. It has a distinct look that's not too sporty and not too stuffy. It's a look that anyone can enjoy, and you will most likely love it. Its high-tech grill and elegant top set it apart from the other models in the industry. You can choose from an assortment of colors such as Runaway Red and Gravity Blue to personalize it for yourself so that you'll love it.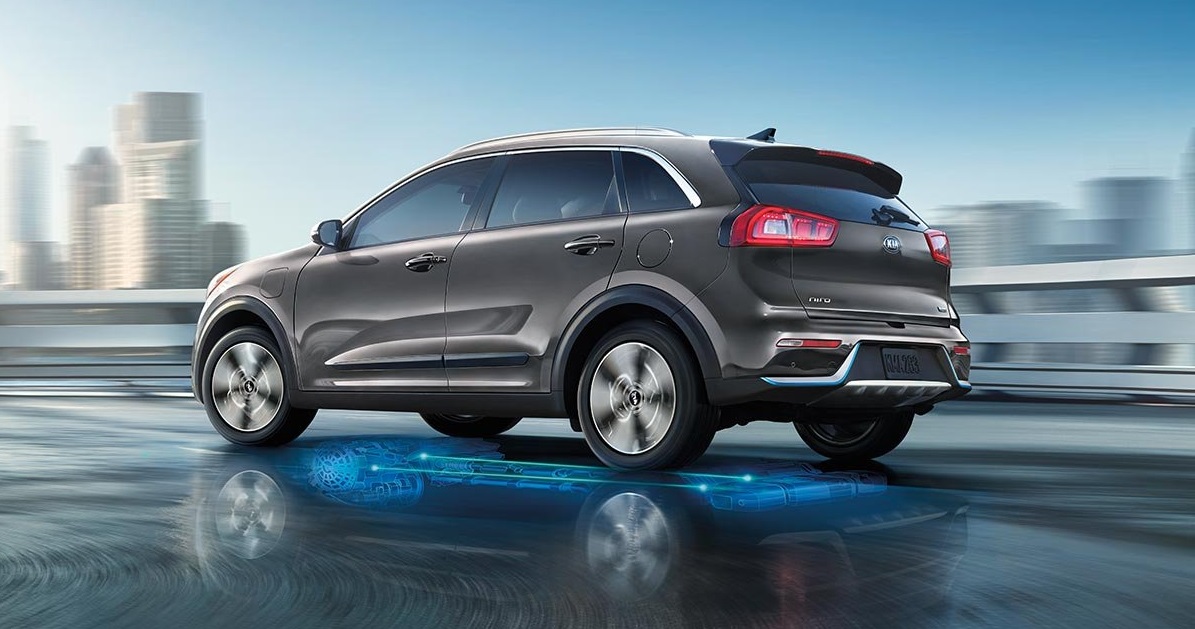 Interior – Kia Niro Plug-In Hybrid in Greensboro NC
The interior of this model offers a superbly high level of comfort and a massive level of convenience. The manufacturer's goal was to make you super comfortable in the vehicle and confident that you could go anywhere and be happy on the road. Features like the UVO system with the 8-inch screen make it easy for you to keep up with navigational directions, music and other things that you need to make your drive happy. You'll also have comfortable seating and plenty of storage space to put your important items.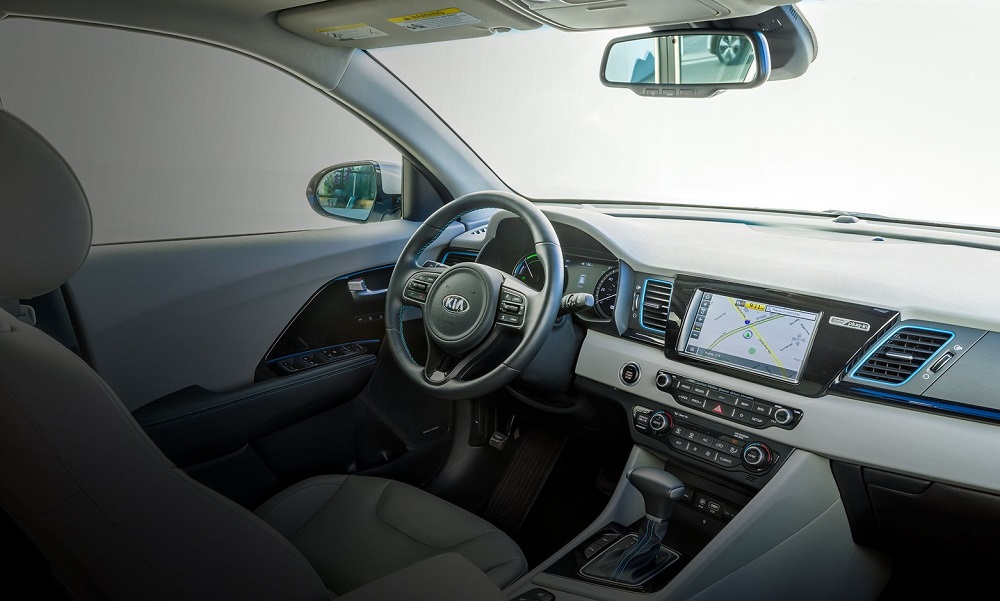 Mechanical – Kia Niro Plug-In Hybrid specs in Greensboro
The Niro Hybrid Plugin has many mechanical and technical features for you to enjoy during your ride. Some of the most popular are features such as the six-speaker audio system, Bluetooth, Apple CarPlay, Android Auto, Blind Spot Detection and Lane Change Assist. The Lane Change assist works in conjunction with the Lane Keep Assist feature to ensure that you stay in your lane or return to it as quickly and safely as possible. Android Auto and Apple CarPlay are systems that can keep you connected to your favorite apps so that you never miss anything when you're on the road. Bluetooth is always there for your convenience so that you won't have to use your hands unnecessarily and can always keep them on the wheel where they belong. Many more features come on this vehicle, but it would take a very long time to discuss them all. What you can do is visit the dealer in Greensboro North Carolina and talk to someone about the vehicle.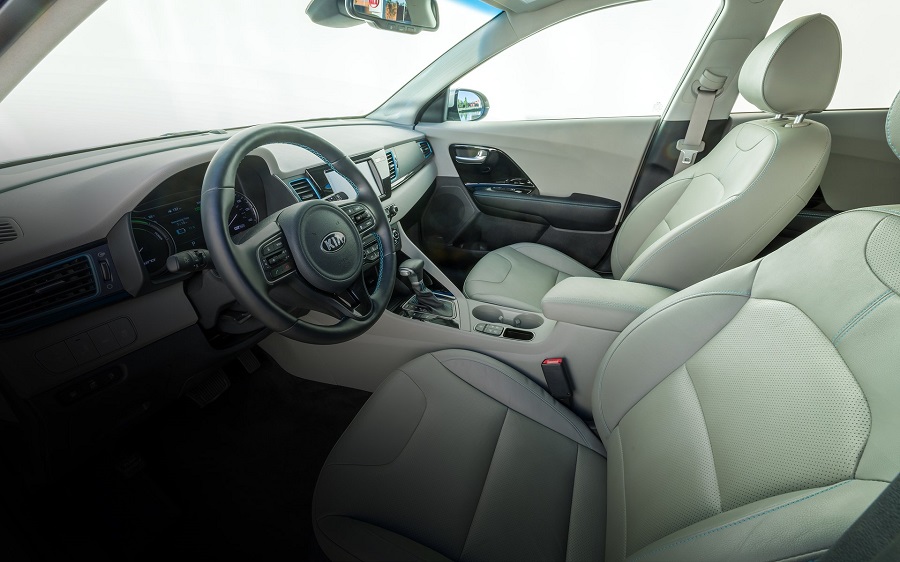 Powertrain – Kia Niro Plug-In Hybrid specs in Greensboro NC
Because of the hybrid structure the Niro plugin offers, you can get a long stretch of mileage out of it. It's one of the industry's highest numbers in mileage in its class. The model offers a 1.6-Liter motor that delivers 104 horsepower. People who have used it have raved about its zippiness on the road. you will most likely be pleased with is performance, but you can always be certain by scheduling a test-drive at the dealership serving Greensboro Winston Salem High Point areas. You'll learn more about whether the performance is enough for you and if you'll be comfortable inside the vehicle. Specialists are waiting to escort and accompany you on your ride.
Safety – 2019 Kia Niro Plug-In Hybrid dealer
The plugin-hybrid has many safety features that work hard to keep you and your vehicular guests secure. Examples of a few of the features are the Hill-Start Assist, Vehicle Stability Management and Electronic Stability Control. Electronic Stability Control consists of a number of intricate contraptions that keep your vehicle grounded so that you never lose control of your car. Hill-Start Assist keeps your brakes locked for two seconds when you try to move your vehicle from an incline. Vehicle Stability Management concerns the steering wheel and helps the driver to keep it in position. You can hear about many more of the brilliant safety features that this model has by contacting someone at Battleground KIA serving Greesnboro Winston Salem High Point and asking additional questions about the features.
Visit the Dealership Serving Greesnboro Winston Salem High Point
Battleground KIA serving Greensboro Winston Salem High Point is ready to show you how amazing the 2019 KIA Niro Plug-In Hybrid in Greensboro can be for you and your family. You can kick-start the journey by calling and scheduling a showing and test-drive today. Salespersons are standing by to serve you. All you have to do is take the first step and contact the facility serving Greesnboro Winston Salem High Point. Things will go smoothly from there. The finance team wants to see you win the model you're looking for, so they will help you achieve that goal. They'll work hard to get a deal for you that you can live with while you own the car. Start today so that you can drive home in the hybrid model as quickly as possible. You'll be glad that you took the step to move forward.