New Kia 2019 Kia Forte vs 2019 Honda Civic – Greensboro North Carolina for Sale in Greensboro NC near Winston Salem
2019 Kia Forte vs 2019 Honda Civic – Greensboro North Carolina
View Inventory


2019 Kia Forte vs 2019 Honda Civic
The 2019 Kia Forte comes in four trim levels while the 2019 Honda Civic comes in several possible trim levels. The additional trim levels on the Civic may seem like an advantage, but it actually just makes it less likely you'll be able to find your perfect vehicle. With four trim levels, your decision making process is simplified and you're more likely to be able to find a vehicle with the features you want. While both vehicles are great options for someone looking for a sedan, we think the Kia Forte offers better value, simplicity and intuitive features that you're going to wonder how you lived without. Visit our dealership, call or go online to find out more about the Kia Forte from our Greensboro, North Carolina dealership.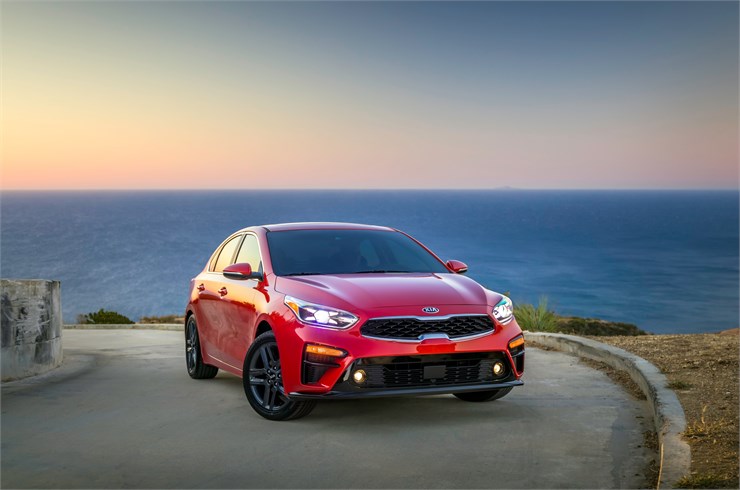 Exterior – 2019 Kia Forte
If you haven't yet seen the Kia Forte at our Greensboro, North Carolina, dealership, you need to come down and see what all of the fuss is about. The new Forte has a cleaner overall exterior with smooth lines, a trimmed front grille and a sportier appearance. The Civic looks a little bit larger, less streamlined but it also has more noticeable lines. From a more practical standpoint, we think the Forte wins on equipment and features as well. Both vehicles offer front fog lights, heated side mirrors and 17-inch wheels. You'll also get a sliding and tilting glass sunroof on both the Forte EX and the Civic EX. The most notable change between the two vehicles involves the wheels. The Forte offers aluminum machine painted wheels while the Civic offers silver aluminum wheels. The machine painted wheels provide a more distinct presence and improves the overall look of the Forte.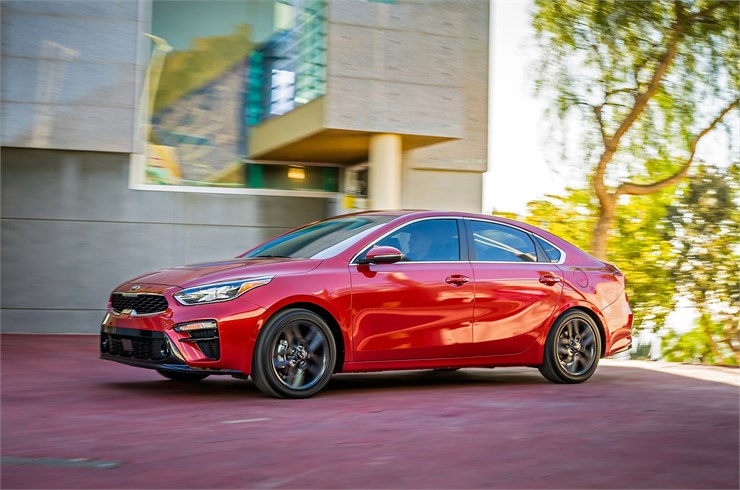 Interior – 2019 Kia Forte in/near Greensboro NC
Let's start with the similarities between each vehicle. Both the Civic and the Forte come with cruise control, a full floor console, tachometer, rear window defogger and a tilt-adjustable steering column. The Forte offers some additional features, including an extra 12V DC power outlet and an optional compass to help you get going in the right direction. The Civic also comes with a 6-speaker audio system that supports a navigation system as well. The Civic lacks the navigation system on the EX trim level. When you consider the MSRP of the Civic is higher than that of the Forte, it starts to become clear why the Forte is the better option. Additionally, you'll get heated front seats on both vehicles but only the Forte comes with SOFINO Leatherette seat trims and cooled front seats. Before you decide to purchase your next vehicle, we urge you to give us a call so that we can find the best vehicle option for you. Our Greensboro, North Carolina, dealership is ready to help you get an incredible deal.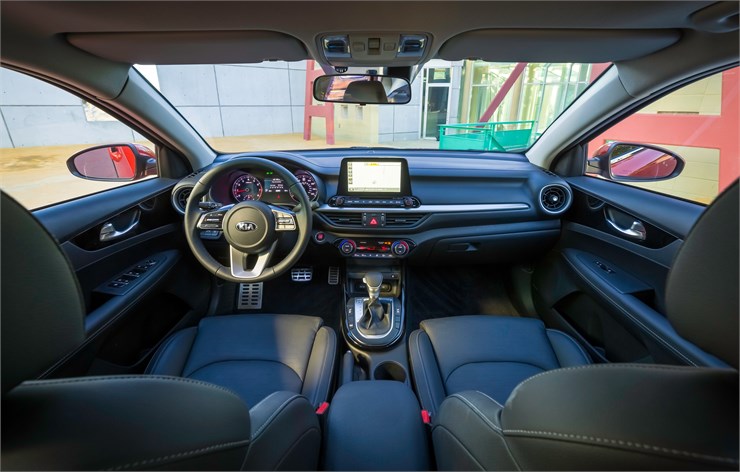 Mechanical – Kia Forte specs in/near Greensboro
There is a lot to love with the Kia Forte. You'll be able to enjoy a 2-liter I4 engine that offers 147 horsepower and better overall torque than the Civic. The Forte also weighs a little less, which means the engine will be slightly more efficient when gaining power and traction. You'll also get four-wheel disc brakes on both vehicles. Some other similarities include four-wheel disc brakes and a CVT transmission. However, on the Forte, you'll get a Sportmatic transmission while the Civic doesn't sport an equivalent technology. Both vehicles offer similar fuel economy, but the overall ride and feel of the Forte seems to be smoother and more intuitive thanks to the larger engine capacity. Give our Greensboro dealership a call if you're in the area so that we can help you get started on finding the perfect vehicle for you. We will work out a financing package that makes your next vehicle more affordable.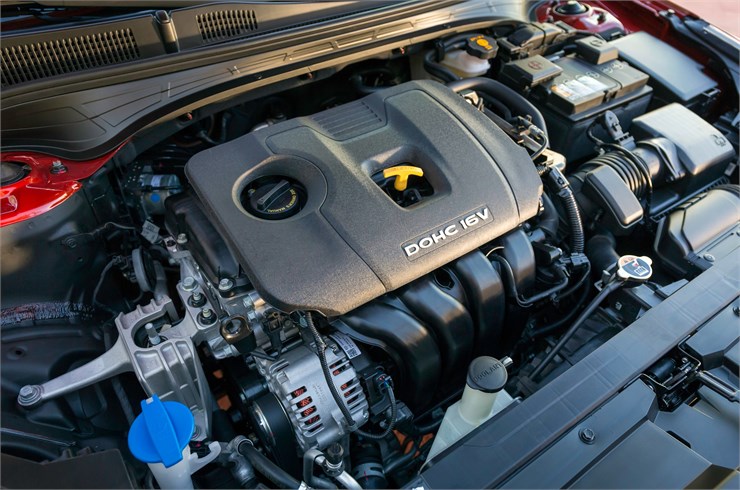 Safety – 2019 Kia Forte dealer
When it comes to safety and security, you can't beat a Kia to ensure that you'll get standard features you'll love. The Kia offers a host of options that are considered optional equipment on the Civic. Some features that both vehicles include are ABS and Driveline traction control, a key fob to remotely access the vehicle and a low tire pressure warning system. Additionally, both vehicles support a lane keeping assist technology to help you better stay in your lane. The vehicle also comes with standard daytime running lights and halogen headlights. The Forte comes with some additional features, including LED taillights and a blind spot sensor. You also have the option of adding a parking assist system with the Forte EX model.
Give our dealership a call when you're ready to get your next vehicle. We will go over your options and help you find a great deal. Our dealership is ready to help you locate the vehicle that makes the most sense for you, and we will work with you to ensure you get the financing you need to take your vehicle home today. Call, go online or visit our dealership in Greensboro, North Carolina, to get the process of owning your next vehicle started.