New Kia 2018 KIA Optima SX | NEW CAR | Winston Salem NC for Sale in Greensboro NC near Winston Salem
2018 KIA Optima SX | NEW CAR | Winston Salem NC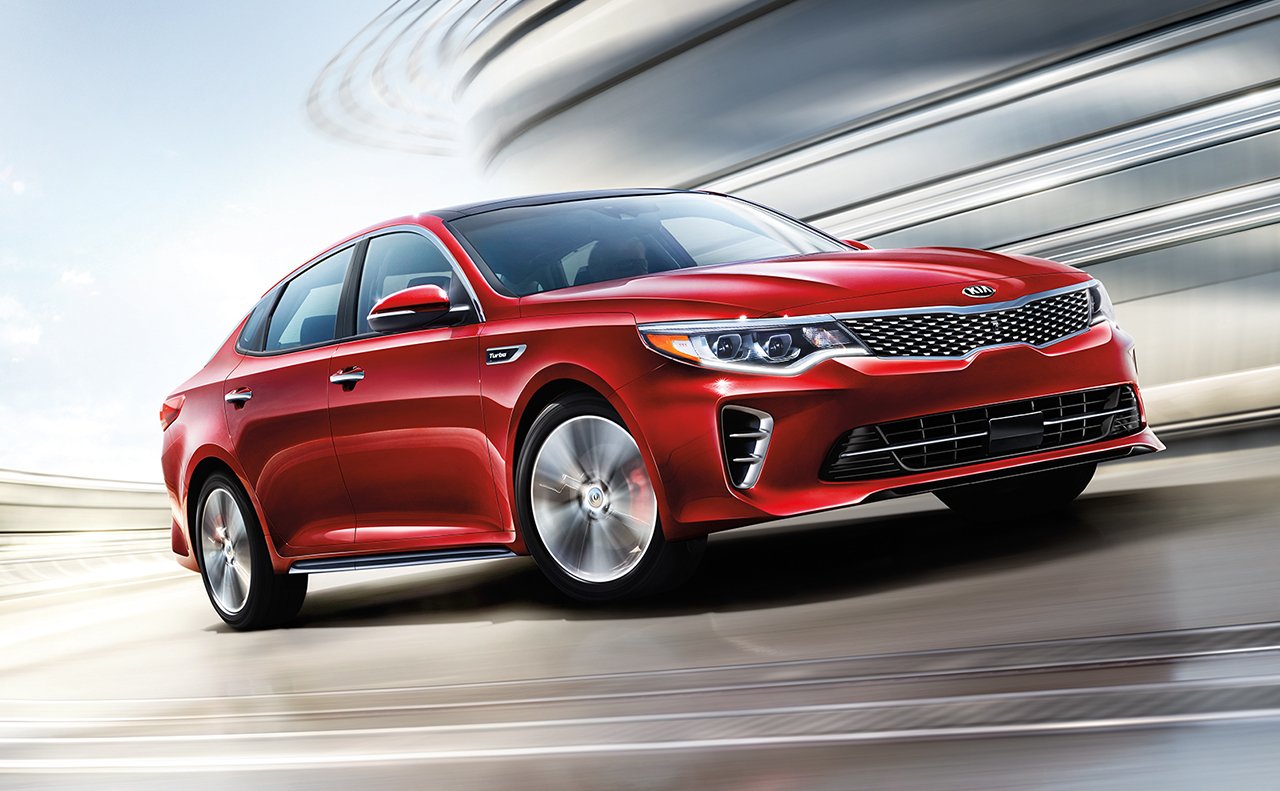 View Inventory
2018 KIA Optima SX – OVERVIEW
If you are in the market for a sedan, the 2018 KIA Optima SX could get you the best bang for your buck. Kia has long been known to manufacture automobiles that give drivers a big bang for their buck. This is especially true for the Optima models. We have been serving Winston Salem North Carolina for years and this is one of the most economic sedans we have seen. At Battleground Kia, we are committed to being your one-stop shop when shopping for a 2018 Kia Optima SX near Winston Salem NC.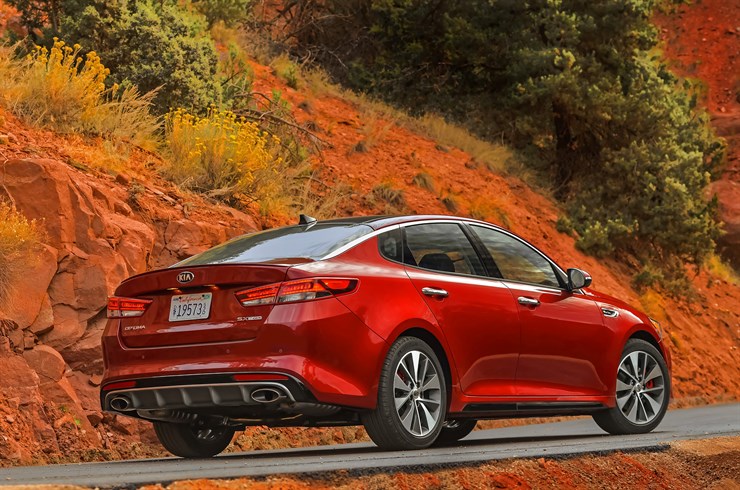 Exterior – 2018 Kia Optima
Kia has made some changes to the exterior of this year's model as well. Those familiar with past models will notice the wider wheel wells, improving the safety and control of the vehicle while it is being driven. The wider grill also gives the sedan a more luxurious look than its ancestors. For the those who are really into specs, the body of the car is a little lighter as well. All in all, this is a luxury sedan at a budget sedan price.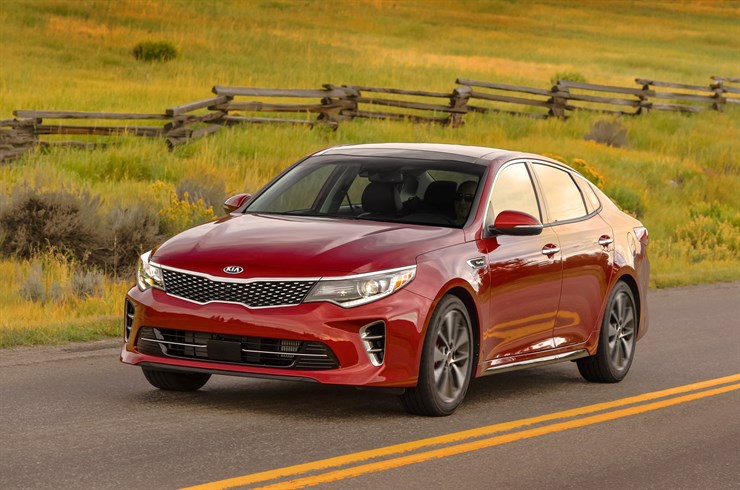 Interior – 2018 Kia Optima near Winston Salem
Like any new car made by Kia, the interior of the vehicle does not disappoint. The steering column gives you a lot of room to adjust your driving position. This is just one of the features in the interior designed to give it the best function possible. Even taller passengers will be surprised at the amount of leg room they have when driving or riding in the passenger seat of the Optima. The most important feature of the interior of this vehicle is the buttons. They are all conveniently and logically placed, making the car as safe to drive as possible. Unlike other sedans, there will be no confusion when operating the vehicle's control panel.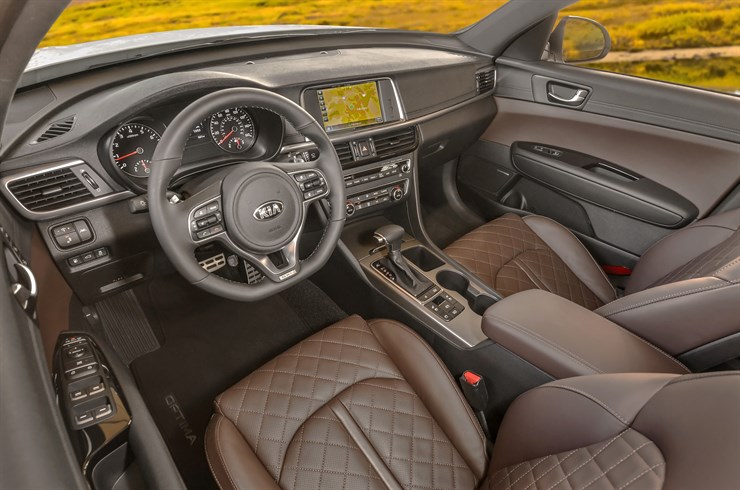 Powertrain – Optima specs near Winston Salem
Buyers can rest assured knowing that Kia is still offering its 10-year/100,000-warranty, meaning the powertrain is completely covered for that period of time. This is the best manufacturer warranty in the automobile industry. Any 2018 Kia Optima SX near Winston Salem comes standard with this warranty. The gas mileage only adds to the overall value you get with this vehicle as it gets 24 mpg in the city and 34 mpg on the highway. All this while its 2-liter turbo-four engine is giving you 185 horsepower during the drive. This is an ideal car for someone who wants enough power to do anything while getting great gas mileage. In all our years serving Winston Salem area Kia drivers, we have rarely seen serious issues with the drivetrain.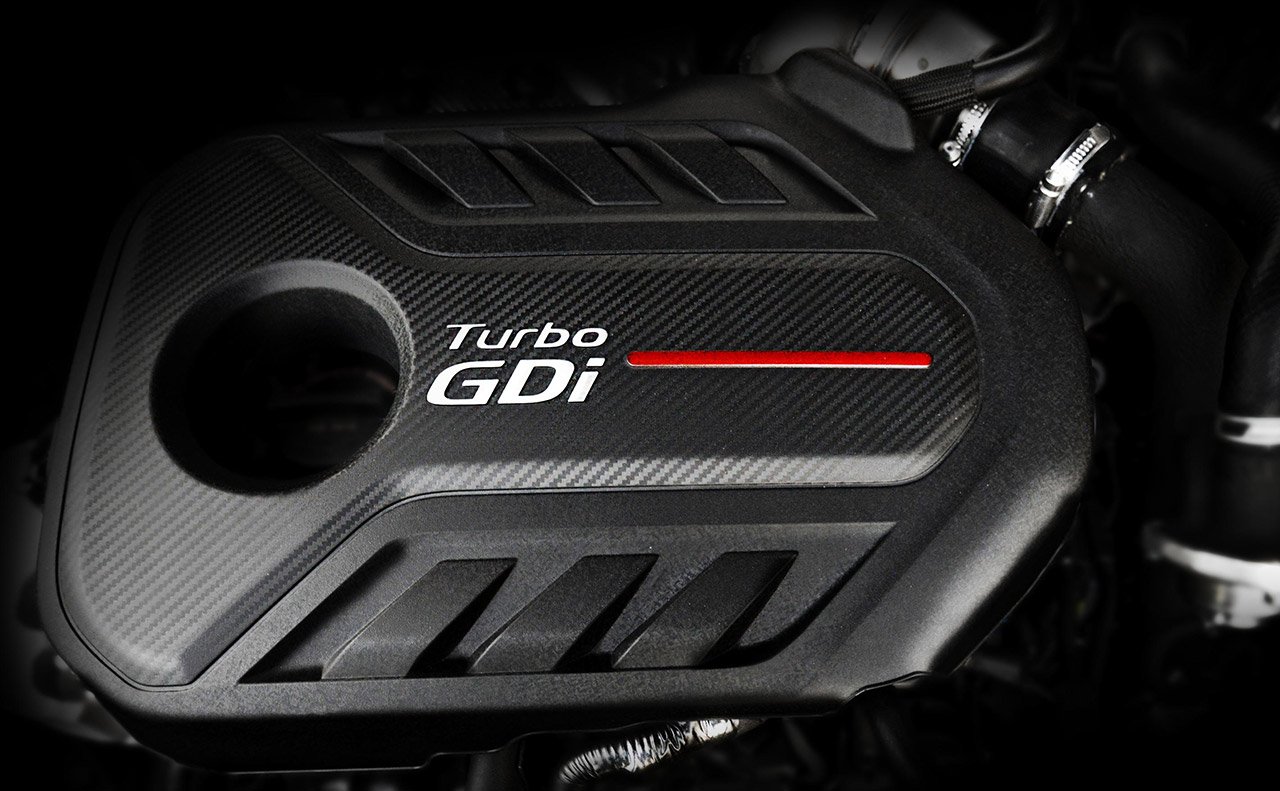 Safety – 2018 Kia Optima
Another area where this world-class sedan shines is in the safety category. It received five out of five stars in just about every safety category from Edmunds. This includes frontal impact, side impact, and rollovers. Thanks to this, it received a 5-star rating overall from the auto reviewer. This only serves to improve the overall value of the car because it is impossible to put a price on the safety of you and your family. If you are one of the Winston Salem area drivers looking for a new car and safety is your main concern, this is the car for you.
While there are fewer trim options in the 2018 Kia Optima, they are still abundant enough to fit the style of any owner. Here are the three most popular.
LX – This is the base model of the 2018 Kia Optima – It still comes with some nice features like ApplePlay and Android Auto. This is notable because these did not come standard in previous year's models. There is also a version of the LX that comes with a 1.6-liter turbo engine.
S – The next highest trim package is the "S" model. It comes with everything the LX 1.6T version has. In addition to that, this model offers drivers bigger wheels, a rear spoiler, and leather upholstery.
SX – The premier trim package, it provides Winston Salem area Kia drives with a 2.0-liter turbocharged engine, 18-inch wheels, LED foglights, and a dual exhaust. There is also an additional technology package that is offered only with the SX version.
Anyone shopping for a 2018 Kia Optima SX near Winston Salem NC would be wise to come to us here at Battleground Kia. We have been serving Winston Salem North Carolina for years and understand how to get our customers into the vehicle that best fits their personal style and their lifestyle.